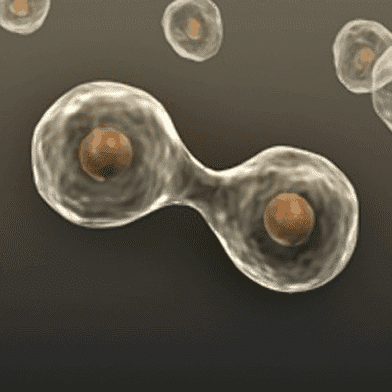 Does My Illegal In-Law Make My Single Family House Into A Rent-Controlled Building?
I currently rent a single family home with in-law unit (more than likely illegal) that was built around 1930.
I moved in about a year ago and my lease is just about up.
My lease states that after the first year, my rent is supposed to go up $100, which isn't that big of a deal, but now my landlord wants to raise the rent by $300 (12%).
My lease also states that I am allowed to sublet the in-law unit which I am currently doing.
The Housing Rights Committee's website states: "If you live in a single-family dwelling and there is an in-law unit attached to it, or a garage or basement apartment (whether or not this unit is legal), then your building is considered to have two units and you are fully protected under rent control."
This makes me believe that I am fully covered under rent control.
The SF Tenants Union website states: "Annual Rent Increase Effective 3/1/11-2/28/12: 0.5%" Is this correct?
Should I consider speaking to a lawyer? I want to have all my facts straight before speaking to my landlord.
The Housing Rights Committee is correct. A house, built before 1979, with an illegal in-law unit is a rent controlled unit for purposes of both the annual allowable restrictions on rent increases and for purposes of "just cause" evictions.
Rent Board Rules & Regulations §1.17 provides: "Rental Unit means a residential dwelling unit, regardless of zoning or legal status, in the City and County of San Francisco and all housing services, privileges, furnishings (including parking facilities supplied in connection with the use or occupancy of such unit), which is made available by agreement for residential occupancy by a tenant in consideration of the payment of rent." Of course, there are several exceptions, but an illegal in-law in not one of them.
To determine if the in-law is illegal please read, "Tenant Troubles: Can I Be Evicted Just Because My Apartment's An Illegal Unit?"
It seems that you should be able to make a strong case that, regardless of the provision in your lease that requires an illegal rent increase, your rent can only be increased by .05%
So this is a no-brainer, right? Not so fast. It's clear to me that the landlord is going to argue that he rented the whole house to you. A single-family dwelling is not covered by the rent limitations of the Rent Ordinance. He'll claim that subletting the illegal unit is your problem, not his. That's why he wrote the lease as he did in the first place.
Does that argument win? I think it's unlikely. Should you seek some advice before you assert your rights? Absolutely.
I don't know if you need to talk to a lawyer, but you should at least bring your lease and all document related to your tenancy to either the San Francisco Tenants Union or the Housing Rights Committee and have a counselor read your lease to determine its impact upon your rights.
What's the lesson here for tenants? Don't do your landlord's dirty work for him.
I think it's fair to say that the landlord, in this case, knows the in-law is illegal. He allowed you to sublet it so that he could increase the rent on the house. If, for some reason, the tenant downstairs is injured due to inherent safety issues in an illegal unit, you're going to be named in the lawsuit along with the landlord. If the tenant reports the unit to the Department of Building Inspection, sure, the landlord has the duty to remove the unit. But if you didn't tell the sub-tenant that the unit was illegal, you may be on the hook for a fraud allegation.
Clearly there were some advantages to your arrangement with the landlord. The ability to choose the downstairs tenant is an obvious one. However, you should have added a clause in your lease indemnifying you from any problems or damages that could arise from sub-leasing the illegal unit.
You have stepped into the landlord's shoes. You rent the unit independently and you have assumed many of the risks. Why do you wanna be a !$&#@!$ landlord anyway?