SAN FRANCISCO TENANT LAWYERS
Welcome to the online law office of Crow & Rose. Dave Crow is a uniquely prepared, experienced tenant rights lawyer. I am an advocate for our clients on the full range of legal issues facing tenants, consumers and others in San Francisco, California.
Tenant Law
We are best known for an aggressive tenant rights law practice — which focuses solely on the representation of tenants — the Crow & Rose law firm has years of experience defending unlawful detainer (eviction) actions. We will represent you when you sue your landlord for breach of the warranty of habitability, harassment and owner-move-in (OMI) wrongful eviction. We help tenants negotiate tenant buyouts with their landlords, but only after a complete analysis of applicable landlord tenant law and discussion of a tenant's options.
If you are a tenant and have a problem with your landlord, need eviction help, want to sue, or just want to stand up for your tenants rights call us.
Crow & Rose represents commercial tenants.
We will not represent a landlord seeking to evict a tenant, nor will we represent a master tenant evicting roommates.
Civil Litigation
We are dedicated to providing creative and cost-effective representation to help our clients successfully resolve litigation and other legal disputes. Crow & Rose offers experience in a broad range of civil litigation matters, including business litigation, real estate litigation, and alternative dispute resolution such as mediation and arbitration. Crow & Rose also offers comprehensive legal services including creative problem solving, counseling, advocacy, and successful appellate work. If you need to appeal a decision, call us for a free consultation. Offices conveniently located in downtown San Francisco at the Montgomery MUNI/BART station. Contact Dave Crow at (415) 552-9060 or complete the form on our Contact the Tenant Lawyers page. We accept credit cards—American Express, Visa, MasterCard and Discover.
Dave Crow
Dave Crow combines broad life experience and deep personal commitment as a tenant advocate and homeless services attorney that make him uniquely qualified to resolve a wide range of legal issues.
Dave earned his Juris Doctor from New College of California Public Interest School of Law in San Francisco. Employed at the Homeless Advocacy Project of the Bar Association of San Francisco from 1997 until 2002, his last two years there were spent as a National Association for Public Interest Law (Equal Justice Works) fellow. Mr. Crow's award-winning advocacy included work on the myriad of complex legal issues facing traditionally under-represented tenants, including those from the homeless, at-risk and disabled communities.
He established the firm in 2002, specializing in representing Bay Area tenants.
Solvejg Rose joined him as a partner in 2005, adding several new facets to the firm. Dave Crow's private legal practice emphasizes eviction defense, wrongful eviction and other landlord tenant and real property matters, with additional representation of personal injury plaintiffs. Dave currently serves as a tenant commissioner on the San Francisco Rent Board.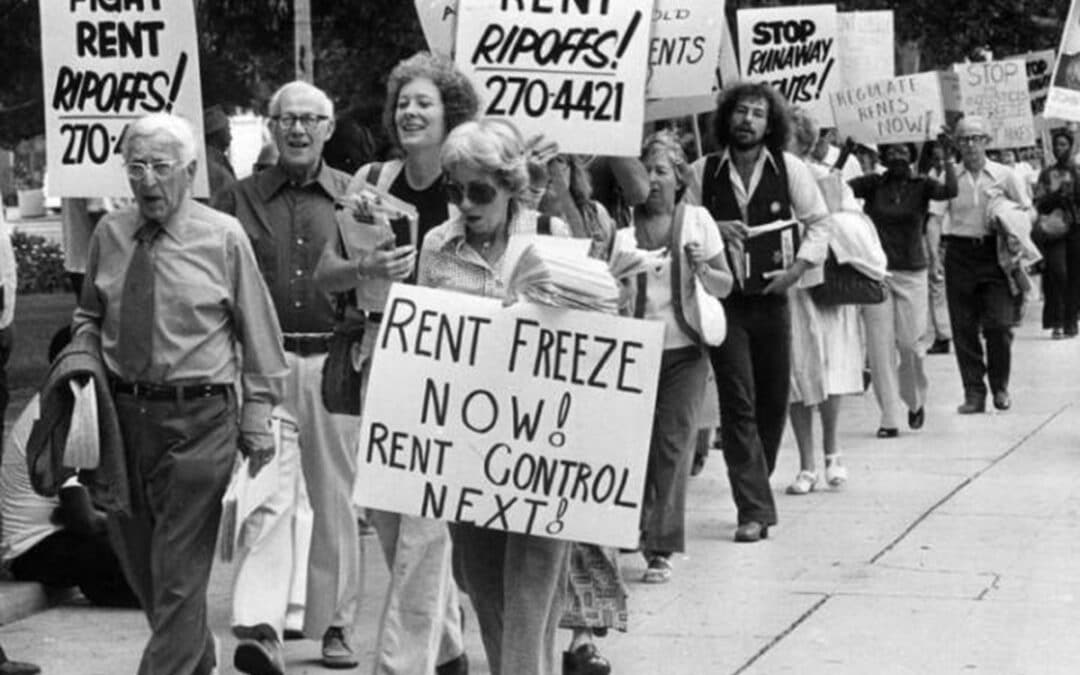 Rent control is a tangled web of seemingly boring rules, but it does have real effects. To supporters of the protections, the aim is about keeping things affordable and fair.
read more