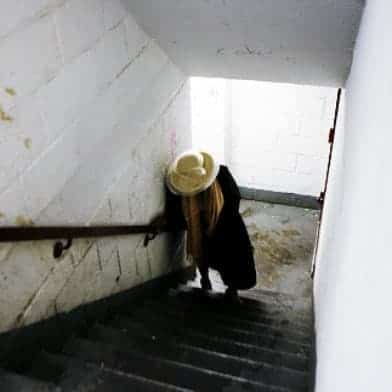 Are Broken Elevators Against The Law?
The elevator at my building has been out of order for more than a month, and we have no indication that repairs will take place anytime soon. This situation has made life miserable for people on the upper floors, who must lug laundry and groceries up to six flights. And I have to believe that older people living in the building are, for the most part, stuck in their apartments.
Surely the landlord is violating safety laws by failing to make the necessary repairs!?
Evidently the folks at The San Francisco Appeal have been receiving quite a few questions about elevators since they began their coverage of some of the ongoing CitiApartments atrocities in Tales of the Citi. Last July they asked Who's Responsible For Elevator Inspection? and in August reported about a CitiApartments building in Six Floors With No Elevator.
In her article about the Lembis and CitiApartments, "War of Values" in this month's San Francisco Magazine, Danelle Morton quotes an email sent to Supervisor Aaron Peskin, "Our situation is dire at 808 Leavenworth, with many senior and disabled renters on the upper floors…. CitiApartments has had the elevators shut down for three days and will have the water off tomorrow. I'm fearful many senior and disabled renters will die without food, medication, and water. Many tenants are afraid to complain for fear of reprisals. I'm afraid people will die if we don't get some intervention. Please tell us how to proceed."
Of course the landlord is violating safety laws by failing to repair the elevator!
Section 713 of the San Francisco Housing Code states: "In all R-1 and R-2 Occupancies, with building heights exceeding 50 feet, which are required to have an operable elevator per the Fire Code, said buildings shall have at least one operating elevator for the residential occupants' use. Housing Code §1002(b) declares that a building is substandard if lacks elevator service as required by section 713.
So, as I have outlined for other habitability conditions in other columns, if you live in a building that is required to have an elevator, the elevator is broken and the landlord fails to repair the elevator call a San Francisco Housing Inspector to file a complaint and schedule an inspection.
Given the severity of these complaints, I also suggest that you call the San Francisco City Attorney after the inspector issues a notice of violation.
With evidence of your complaints, you can either sue the landlord or you can file a petition at the Rent Board to reduce your rent due to a decrease in services.
I get very angry when I hear about vulnerable people trapped in the upper floors of a building because the landlord will not repair the elevator. This is a quintessential public nuisance and those charged with the duty of public safety should react swiftly and harshly.
It remains a mystery to me that reckless endangerment on this level isn't criminally prosecuted.