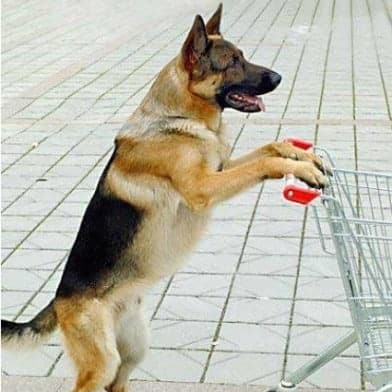 Can My Landlord Refuse To Allow Me An Emotional Support Animal?
Can a landlord legally refuse to rent to a tenant who owns a dog (emotional support animal), if the prospective tenant is disabled and the dog helps his disability?
If not, what if the disability is only psychiatric in nature?
And if not, how would the prospective tenant be able to prove to the landlord that his dog is for his disability?
If your lease prohibits pets (and many of them do) a landlord can initially refuse to allow a tenant to get a pet. Note that I said initially. If you are disabled and you need a service animal to provide service or emotional support, you have the right to ask your landlord to allow a pet in the premises regardless of the language in the lease. A service animal is not a pet.
A request for reasonable accommodation before one leases an apartment may be difficult. If prospective tenant applies to rent an apartment in "no pets" building, discloses his or her disability and asks for a reasonable accommodation to have a service animal, a landlord could simply refuse to rent based upon other criteria. For example, an African American or a family with children shows up to fill out an application for a rental and the landlord tells the applicant that the apartment has already been rented—classic examples of discrimination of housing discrimination
It might be difficult and expensive to prove that the landlord discriminated against the tenant based upon his or her disability.
If you suspect that a landlord has rejected your application to rent because you are disabled, you should file a complaint with the California Department of Fair Employment and Housing.
A guide dog for a blind person is a classic service animal. A landlord who refused a request for such an animal is clearly discriminating against the tenant based upon disability.
A request to allow an emotional support animal is a little more tricky, but your rights are still clearly defined under the law.
What is the difference between a service animal and an emotional support animal?
"Service animals are defined as dogs that are individually trained to do work or perform tasks for people with disabilities. These tasks can include things like pulling a wheelchair, guiding a person who is visually impaired, alerting a person who is having a seizure, or even calming a person who suffers from Post-Traumatic Stress Disorder. The tasks a service dog can perform are not limited to this list. However, the work or task a service dog does must be directly related to the person's disability. Service dogs may accompany persons with disabilities into places that the public normally goes. This includes state and local government buildings, businesses open to the public, public transportation, and non-profit organizations open to the public. The law that allows a trained service dog to accompany a person with a disability is the Americans with Disabilities Act (ADA).
"An emotional support animal is an animal (typically a dog or cat though this can include other species) that provides a therapeutic benefit to its owner through companionship. The animal provides emotional support and comfort to individuals with psychiatric disabilities and other mental impairments. The animal is not specifically trained to perform tasks for a person who suffers from emotional disabilities. Unlike a service animal, an emotional support animal is not granted access to places of public accommodation. Under the federal Fair Housing Act (FHA), an emotional support animal is viewed as a "reasonable accommodation" in a housing unit that has a "no pets" rule for its residents." — FAQs on Emotional Support Animals, Rebecca F. Wisch, Michigan State University College of Law, 2015.
Discrimination under the FHA includes "a refusal to make reasonable accommodations in rules, policies, practices, or services, when such accommodations may be necessary to afford [a person with a disability] an equal opportunity to use and enjoy a dwelling." 42 U.S.C. § 3604(f)(3)(B). So long as the requested accommodation does not constitute an undue financial or administrative burden for the landlord, or fundamentally alter the nature of the housing, the landlord must provide the accommodation. —Right to Emotional Support Animals in "No Pet" Housing, Bazelon Center for Mental Health Law.
I recommend that you read the entire article quoted above, as it provides a thorough analysis of federal law applicable to emotional support animals.
Asking your landlord to add a pet based upon your disability is called a request for a reasonable accommodation. Your request must be reasonable. For example, you cannot request that the landlord, to accommodate your disability, purchase Flynn, the bichon frisé best in show winner at this year's Westminster Kennel Club dog show and add him to your lease. That would be unreasonable. It would also be unreasonable to get a big, untrained, vicious dog because the landlord could be liable if the dog bit someone in the building.
You must also be prepared to prove to the landlord that you are disabled within the meaning of the Americans with Disabilities Act.
When the disability or need for reasonable accommodation is not obvious, a landlord may ask the person with a disability for documentation that he or she has a disability and a disability-related need for the service dog or support animal. The tenant or boarder must then provide the landlord with reasonable medical documentation from a health care provider that confirms the existence of the disability and the need for reasonable accommodation. —When California Landlords Must Allow Tenants to Have Service Dogs and Emotional Support Animals, by Zachary Duffly, Nolo Press
Under California law, the health care provider who provides this documentation does not have to be a doctor. Documentation can come from other providers, including clinical psychologists, clinical social workers, or marriage and family therapists.
If you are planning to request a reasonable accommodation to get a companion animal, you should also check out PAWS (Pets Are Wonderful Support). In San Francisco they are now a division of the Shanti Project . Their site provides a step-by-step procedure to request a reasonable accommodation to get a support animal. The PAWS suggestions about a health provider's letter are simple, accurate descriptions of the legal requirements for such a letter:
In order to prove that a dog is a service or support animal, you may be asked to have documentation from a licensed professional (doctor, nurse practitioner, psychiatrist, other mental-health professional or social worker) stating that the animal is an essential part of treatment for a disability. A doctor's letter must have two essential components.

1. It must state that you have a disability. The disability does not need to be identified. 2. It must state that it is the professional opinion of the provider that is it essential for you to have a service/support animal.
From my point of view, a common mistake tenant can make is getting a pet (assistance animal) first and then attempting to justify the need for the animal later–after the landlord, during his annual, unannounced, illegal inspection, discovers Fluffy hiding in a closet. While the mistake is not irreparable if you make a timely request for reasonable accommodation, you don't want to find yourself in court defending an eviction based upon your breach of the lease. You might win, but it will cost you a bundle of dough, and, believe me, it will only exacerbate the symptoms of your disability.
If your lease prohibits pets, make your request for reasonable accommodation in writing. If your landlord accepts your request, get it in writing.
If you are not disabled and your landlord refuses your request for a pet rather than an assistance animal, forget it. I've seen too many instances in which long-term tenants are forced to choose between their beloved dog and living in the streets.