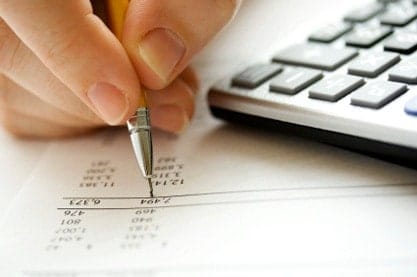 Tenant Buyouts: Your Absolute Bottom Line
Before you begin to negotiate a buyout with your landlord you will need to understand your bottom line. Unless you are familiar with your tenant rights to statutory relocation payments in San Francisco you'll have no idea of the value of your tenancy. You must live in a rent-controlled unit for more than one year to receive these payments.
I have talked to countless tenants who made deals with their landlords to move out, settling for less cash than they could have received if they had not negotiated at all.
Are you young enough?
Pursuant to Rent Ordinance §37.9C, as of this writing tenants, regardless of age, are entitled to $5,890.00 apiece up to three tenants or $17,670.00 per unit, if they have been in the unit for a year or more. In San Francisco we recognize that children are tenants and we pay them if they are evicted in a no-fault eviction. We also pay families with minor children an extra $3,927.00. Ellis eviction relocation payments are $5,894.63 per tenant up to $17,683.86 for three tenants. Landlords used to argue that children were not entitled to relocation payments under the Ellis Act and their argument were affirmed in Danger Panda v. Launiu. However, the Board of Supervisors rewrote the law to affirm that children are tenants entitled to relocation payments.
Are you disabled enough?
Without getting into a complex analysis of disability law, a person who has a physical or mental impairment that substantially limits one or more major life activities,  will usually be entitled to an additional  relocation payment of $3,927.00, for Ellis Act,$3,929.74. Additionally disabled persons are entitled to a one-year notice to vacate for an Ellis eviction.
If you receive SSI or SSA disability or are disabled within the meaning of the SSI disability standards you will be completely protected from an OMI eviction if you have lived in the unit for more than ten years. If you are catastrophically ill and have been living in your unit for five years you are also protected.
The Ellis Act is California's upraised middle finger to tenants. It doesn't give a rat's ass how old or disabled you are. If you're served, you're out, but woo-hoo, you some extra dough and a year to get out!
Are you old enough?
Rent Ordinance §37.9C provides that tenants 60 or older are entitled to an additional payment of $3,927.00. The Rent Ordinance provides a payment of $3,929.74 for an Ellis eviction if you are 62 or older. Usually 60-year tenants are completely protected from OMI evictions. But, as I mentioned earlier, the Ellis Act is a different story.
Understand your absolute bottom line.
Your landlord has approached you and told you that they are considering moving in or Ellising the building. They don't want to make the first offer. They never want to make the first offer. Some landlords mistakenly believe that it can be construed as harassment. Generally Rent Ordinance constraints on landlords' offers to buy tenants out have been invalidated or disregarded by the courts. Or more likely, landlords don't want to tip you off about how much money they have to spend. So before you make an offer you must understand your bottom line.
Remember tenants are entitled to $5,890.00 apiece up to three tenants or $17,670.00 per unit, if they have been in the unit for a year or more. If a tenant is disabled or over 60 years old she is entitled to an additional $3,295. If the tenants are a family with minor children they're entitled to an extra $3,295.00.
Here's an example: the tenancy consists of an extended family of 5; dad, mom, grandma and two children under 18. Dad is disabled and grandma is over 60. All the adults have lived in the unit for less than 10 years. (If grandma had lived in the unit more than 10 years, she would be completely protected from an owner move-in eviction.) How much relocation should they be paid? Three tenants (not five)=$17,670.00; plus disability payment for dad=$3,927.00; plus elderly payment for grandma=$3,927.00; plus family with minor children=$3,927.00; for a total of $29,451.00.
Include the security deposit and unpaid interest.
You should also include the amount of your security deposit in your bottom line. I think it is easier to begin negotiations with one number rather than leaving the security deposit to be paid "according to law." You don't want to have wrangle around about your security 21 days after you move. If our family has a $1,000.00 security deposit and no interest owed, their absolute bottom line is $30,451.00.
If the landlord offers our hypothetical family $20,000.00 to move they should politely tell him to gently insert his offer into a location devoid of sunshine. And so should you if your landlord offers you less than your absolute bottom line.