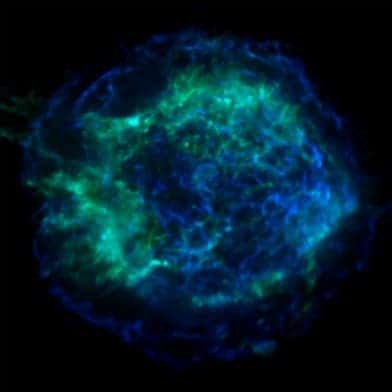 Can Our Landlord Kick Us Out When Our Roommate Moves?
I've lived at my home for over 2 years, my girl friend and I replaced two roommates who were on the original lease. The house was built in the 1940s and monthly rent has been $2400 the entire duration of lease. The original roommate still left on the original lease is moving out on the first. We would love to stay at the home and replace his room with a good roommate.
The landlord has contacted us stating that he needs us to fill out an application for a new lease – as well as pay a security deposit for the home. To make a long story short, the house has been in terrible shape since we moved in due to the prior roommates who were kicked out- holes in walls, filthy pet damaged carpets, plumbing leaks, paint peeling inside and outside, possible roof leaks/mold, leaking/moldy basement, large gashes in a few walls, broken doors throughout home and the front door frame is extremely damaged and not secure from a safety standpoint.
We spoke to the landlord for the first time today and he wants to meet us to discuss the application and what will happen after he conducts a walk thru with the old roommate to figure out how much security they will get back. After being told about the security deposit and need to show the room to potential roommates.
We asked if/when he would do things like paint and replace carpets and make fixes to the home because of the extreme shape the home was in and he gave us the impression that he wasn't planning to fix anything and it was up to him to decide if we can even stay here and if he will fix anything while requiring a security deposit.
I've done some research and saw that we might qualify for a novation from our roommate who is moving out, which would then make us responsible for paying him any security deposit that would be due back. I do not know if this would be a option for us?
We are just worried that the landlord will either kick us out after we fill out a application, require a huge security deposit without making any fixes to the home or raise rent to an extreme amount. We are in great standing with our old roommate so I'm sure he would be ok with a novation or another option I don't know about.
What are our options at this point? We are PT students with FT jobs, so a rent raise, having to suddenly move or huge deposit requirement would be too much for us at this point. I would appreciate any advice you could send me- thank you for your time spent on my questions.
I worked at the Homeless Advocacy Project while I was attending law school. In the first year of law school one usually studies contracts. In my case the class was two semesters. I came across the concept of "novation" one day and I asked my boss, a former California Supreme Court clerk, to clarify the meaning.  She looked at me, wryly smiled and said, "You know, Dave, it's been a long time since I was in law school, but I think novation occurs when the sun goes supernova."
I still get a laugh when I think of that moment and I have come to understand the irony of her comment–discussing the legal concept of novation in an office full of people desperately trying to survive a bit like rearranging deck chairs on the Titanic.
A novation is the substitution of all new parties in an existing contract. For example, if you stay in the house under the old lease, the landlord is essentially allowing the old roommate to assign the lease to you. By offering you a brand new lease, the landlord is offering a novation. Signing a new document with your roommate, depending on the terms of the existing lease, is usually a waste of time.
Back to my original point, you've got bigger fish to fry.
Remember, because you live in a house, a single-family dwelling, you are only protected by the "just cause" provisions of the Rent Ordinance, not the price controls. The landlord can increase the rent as much he wants unless:
1) The dwelling or unit has been cited in an inspection report by the appropriate governmental agency as containing serious health, safety, fire, or building code violations, as defined by Section 17920.3 of the Health and Safety Code, excluding any violation caused by a disaster.
(2) The citation was issued at least 60 days prior to the date of the vacancy.
(3) The cited violation had not been abated when the prior tenant vacated and had remained unabated for 60 days or for a longer period of time. However, the 60-day time period may be extended by the appropriate governmental agency that issued the citation. (California Civil Code §1954.53(f))
However, because you may be approved subtenants, despite the landlord's request for new applications, it is unlikely he has just cause to evict you, unless he wants to hold you and your roommates responsible for the damage caused by the former roommates (waste).
I think you're doing everything you can to try to convince the landlord you can be good tenants. I understand that the rental market is tough out there, but why would you want to continue to rent from a slumlord who won't spend the money to fix a leaky rook? Believe me, from your description, the roof leaks. Why should you have to spend the time and money to repair deferred maintenance? I do believe that you should repair damage caused by you or the other tenants, but that's it.
Finally, let's say the landlord does make an agreement with you. You lease the house and sign a one-year lease. Let say you fix up the place and make it cozy. That will certainly give the landlord incentive to increase the rent to whatever the market will bear next year.
If you really want to try to make a deal with the landlord, take your photos and documents to the San Francisco Tenants Union to develop a strategy, which may include calling a housing inspector.
My personal opinion is that you shouldn't waste your time and energy on this joint. You should be looking for another place to live. You know, bigger fish to fry.