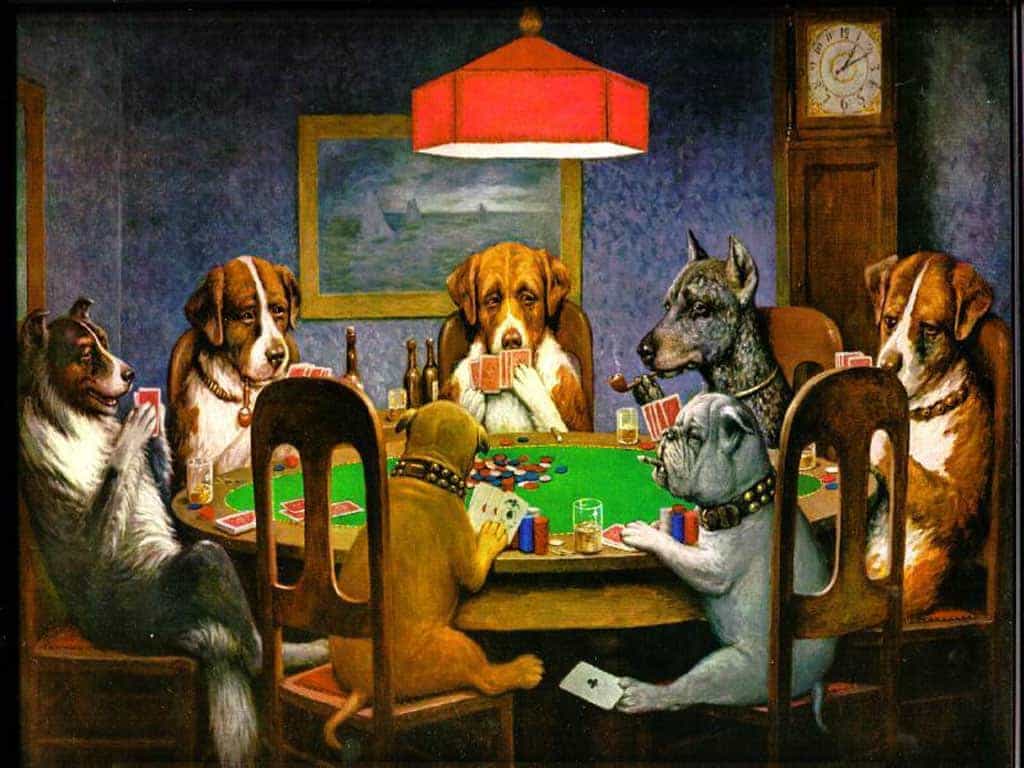 Tenant Buyouts: Strategy for Success
"You got to know when to hold 'em, know when to fold 'em. Know when to walk away and know when to run." —The Gambler, Kenny Rogers.
Before I begin, I need to tell you that some landlords, regardless of their real intent, simply won't pay a tenant more than the statutory relocation payments. The landlord thinks he's being generous. Or, and I can't tell you how many times I've heard this one, the landlord claims he just doesn't have the dough. The $2.4 million he paid for two units just tapped him out. This is probably a topic for another post, but holy hosanna, you came up with the $2.4 million and didn't consider the tenants?  It's unbelievable and it demonstrates callous disregard for the impact on the tenants individually and the community at large. Many of these buyers consider themselves to be politically liberal or progressive. Yeah, right.
You're not going to get your down payment.
I occasionally meet with tenants who tell me that they want and even expect the landlord to pay them $300,000.00 to move. An ancient part of me wants to try the drugs they've been taking. But I do know what they're going through. The fact is that the landlord considers a buyout to be a settlement before litigation, not after a tenant has been wrongfully evicted and all evidence collected during litigation points to a smoking gun. At this stage you are not going to get but a small fraction of a potential judgment. If the damages are going to be that great, it's a good idea to move out and sue later or fight an eventual eviction.
The two most common scenarios for buyouts are OMI (owner-move-in) threats and Ellis eviction threats. With OMI evictions you have to prove that the landlord does not intend to live in the unit for three years. Proving intent is difficult, especially in the absence of an overt, wrongful act. For all intents and purposes, Ellis evictions have no defenses. The point is you're not going to get rich with a buyout.
Subdivision Code §1396.2
There is one more element to consider before you can begin to negotiate. If you believe the landlord wants to eventually convert the building to condominiums take a look at San Francisco Subdivision Code §1396.2. The code essentially provides that when the landlord evicts two or more tenants using the Ellis Act or uses a no fault eviction to oust a senior 60 years of age or older or a disabled person (Americans with Disabilities Act standard), he will be prohibited, forever, from converting the building to condominiums.
When the condominium lottery was still in effect, landlords with larger buildings (three to six units) had more to lose. under the new condominium conversion law six unit buildings cannot be converted at all. Under the new expedited process, three to five unit buildings have to be tenanted with a larger percentage of TIC owners. While they do not have go through the lottery, the new expedited process takes many years and has more hurdles, e.g. landlords must offer lifetime leases to existing tenant if they wish to convert.  Moreover as of July 2017, the City is not accepting ECP applications from buildings with renters.
Two-unit buildings are exempt, however, and converting them is highly profitable. if you are a protected tenant defined above, and you live in a building with two units, if the landlord offers you a buyout, beware. Under Rent Ordinance § 37.9E, even a buyout would be defined as an eviction for purposes of Subdivision Code §1396.2. You should contact an attorney if you still want to take a buyout.
Negotiate before the notice is served.

Bear in mind that if you want to negotiate a buyout with your landlord it is important to do it before he serves (and files with the Rent Board) an Ellis or an OMI notice. The Rent Ordinance only allows a landlord to rescind a notice if the tenant does not move out.
Negotiation

You know your absolute bottom line. The real question becomes, how much can you add to that? And finally, is worth it to you to take a buyout when the deal is done? Here is a scenario to consider:
Two tenants (partners) have lived in two-bedroom apartment in a six unit building in North Beach for ten years. Their rent is $900.00 per month. They do not have any disabilities and they are both under 60. The landlord asks them to consider a buyout based upon his assertion that he will Ellis evict the building which has only one more occupied unit.
Gather information: Our tenants should speak to the other tenants in the building. Find out what the landlord said to them. Ask them about their plans. Find out if the other tenants are protected on some level by age or disability. They should also find out as much as possible about the landlord, what he's done in the past, what other properties does he own, etc.
Form alliances with other tenants: It is always a good idea to speak to and, sometimes, to join forces with other tenants in the building. this is especially true with Ellis threats because more than one eviction can screw up the landlord's future condominium conversion. With Ellis evictions landlords often want to make deals with all of the existing tenants at the same time. They don't want to spend money to move one tenant and fail to make a deal with the others because, ostensibly, they would still have to invoke the Ellis act.

Do the math: These tenants are entitled to approximately $10,000.00 plus security deposit and interest. They would get a 120 day notice to move per the Ellis provisions. If the market rate of a similar unit is $2,000.00 per month, they will save $4,400.00 just by moving pursuant to a notice. Their real bottom line is closer to $15,000.00.
Assess the landlord's intentions: Is he a developer who will definitely Ellis? Or is he fishing?  What's it worth to him?
Assess the value of the unit: How much did the landlord pay for the building? How much will it take to renovate the building for resale? Most importantly try to figure out what your unit will be worth. In our example, if the landlord paid $1 million for the building and the units are all about the same size with the same layouts, the landlord paid about $170,000.00 per unit. If the building is in okay shape, maybe the landlord will have to spend $70,000 per unit to renovate. Because the building is in North Beach, the average sales price of a given unit could be more. If there are no garages the unit could still sell for maybe $500,000.00. (These days the market is lousy. the same unit may have sold for $800,000 two or three years ago. This is another topic, but the so-called free market ain't so free when it's being manipulated by purveyors of funny money.) In our example the landlord may be expecting about $260,000.00 in gross profit.
Start high, but not too high: Here's where the game of chicken begins. If our hypothetical tenants think the landlord is serious about evicting and it looks like the other tenants will move voluntarily, they may not have much room to negotiate. They should consider the implications of a smaller settlement, but still try to negotiate something higher. They don't want to leave any money on the table.
Our tenants think the landlord is expecting to make about a quarter million bucks per unit. In this scenario and this market I think the tenants would be very lucky to receive $50,000.00, so I might start the negotiation at about $60,000.00. Landlords and landlords lawyers will tell you that they just want to get to the bottom line, but if you give them your real bottom line immediately, they'll always lowball you. Unfortunately in this scenario, the landlord's top offer may still be low, as little as $20,000.00.
Don't whine: Tenants often believe that they prevail in negotiation if they point out how hard a move is going to be for them and show, earnestly, what they will be losing. Think about it. Does the guy on the other end of the conversation really give a rats ass? If he did he wouldn't be in the business in the first place. I make it my job to point out the benefits of the deal to the landlord. That's why it's important to do the research.
More time = less money: This may be obvious but the more time you demand to stay in your unit, the less money you will receive in a buyout.
If the deal doesn't make sense, don't take it.
Remember you are selling your future rights to sue. If there is a chance that the landlord just wants you out because your rent is too low (and there is always that chance) and you could demonstrate considerable damages in a future lawsuit, be very careful about taking the money and moving. In the example above, I don't think I'd recommend that the tenants take $20,000.00.
Like a high stakes poker game, buyouts are complicated. If you want want to get the best deal possible, you must be prepared to analyze the deal using the strategies here. Just plug in your own set of facts. Obviously if you are protected in some manner by the Rent Ordinance, that will change the game considerably. Get ready to stare down the landlord.