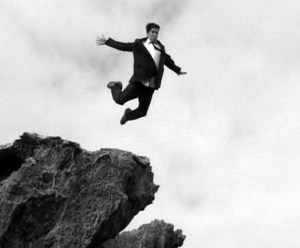 Should I Take A $40,000 Buyout Offer?
I have lived in a 12 unit Victorian apartment building in the Mission District in SF for the last 22 years.  I am 65 years old and live there alone. I pay just under $900 for a junior one bedroom apartment on the top floor.
The building was recently sold to a new owner. I have been contacted by the new owner just yesterday and offered a buyout of $40,000.  I politely took his phone number and told him I would think about it and get back to him when I can.
My question is:  Is this a good deal?  Since the majority of the units in the building are going for "market rate",  he's collecting at least  $20,000 a month.  So, should I ask him for $60,000.
The facts as you present them are a bit unusual. I haven't seen many landlords offering buyouts to tenants in 12 unit building since the  Lembi/Citi-Apartments days. Of course, they wanted to replace any tenant to increase rents as high as possible in a given building. That way they could peddle their financial meltdown era, collateralized debt obligation fueled Ponzi scheme to various "unsuspecting" financial "victims" like Credit Suisse. I think and hope that practice has been abandoned, but you never know–nobody went to jail.
These days, buyouts are not that common in12 unit buildings because buildings with over 6 units  are not eligible for condominium conversion. If the landlord simply wants to sell TICs (tenancies-in-common), it would be difficult for an owner to evict you using an Owner Move-In eviction because it would be unlikely that the unit "owner" would have the requisite 25% of the building. Of course, you are completely protected for that scenario because you are over 60 years of age and you have lived in the building for more than 10 years. (See Rent Ordinance §37.9(i).)
It is also unlikely that the landlord wants to evict you using the Ellis Act because it is usually wise to keep the option to rent in a 12 unit building. Notice I said unlikely, but it's not out of the question.
So my first conclusion without research is that the landlord feels he can rent you apartment for a hell of a lot more than $900 per month.
Before you start thinking about making a counter-offer, you should ask yourself a few questions:
Do I want to move?
Do I know, more or less, where I am going to move?
Will a buyout of any amount of money adequately compensate me if I have to pay market rent?
The first thing to understand is you don't have to go anywhere if you don't want to. You're 65 years old and, unless you have saved your money to purchase a place to retire, you may find yourself spending the bulk of your buyout on rent that has trebled since the last time your were in the market. My first advice is to understand the rental market and do the math. Then you may find that no amount of money in the world will justify your move.
If you decide to negotiate with the landlord and you think that $60,000.00 is enough, there are two ways to approach the negotiation. The first is to simply say, "Look, I won't move for less than $60,000." In this case, the landlord has already made a fair initial offer. Usually they start at less than the statutory relocation benefit, $8,595.44 in your case, if the landlord evicts using the Ellis Act. He may be willing to just give you $60,000.00
The other approach is to tell him that you really weren't expecting his offer and you think it would take at least $100,00.00 to get you out, but let him know that you might consider a lower offer. Some landlords expect to dicker and some don't like it. You should read my blog, "Tenant Buyouts: Strategy for Success," for a fuller explanation and to understand how to try to gauge the landlord's expectations.
If you make a deal with the landlord, you'll have to understand what to include in the agreement. Check out my blog, "Tenant Buyouts: The Agreement," to understand what terms should be included.
I think to you should be careful about taking a buyout, given your age and the landlord's limited options. I also think that you are in a position to receive a buyout that could be more lucrative than the average if you decide to go down that path. I am also beginning to sense that the market is heating up. In some cases, protected tenants are receiving more than $60,000.00. That all depends on the landlord's goals and ability to realize them.
Talk to your friends. Make the ol' Ben Franklin list–pros on one side, cons on the other. Don't just come up with a number without considering all of the ramifications of a move-out. Remember too, that buyouts are taxable!.